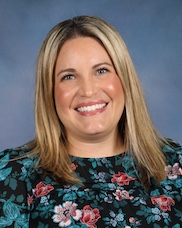 Alyssa Scott
Pre-Kindergarten Team
Welcome to Preschool, WILDCATS!
I am excited for the 2023-2024 School Year! This will be my eleventh year teaching. I am a double graduate from the University of Florida. I have obtained my Bachelor's and Master's Degrees in Elementary Education. I am also certified in English grades 6-12; and have earned ESOL and reading endorsements.
My mission, as a Preschool teacher, is to motivate, inspire, encourage, and support students by providing a safe, secure, and loving environment. I will educate them socially, emotionally, and cognitively so they can continue to build a love of life-long learning.
Miss Scott's Classroom News
Mark Your Calendars:
Suggested Links
Important Files
Pre-Kindergarten Team