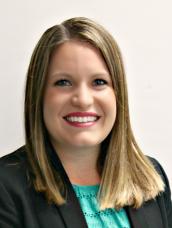 Alyssa Scott
Kindergarten Team
Welcome to Kindergarten, WILDCATS!
I am excited for the 2022-2023 School Year! This will be my tenth year teaching. I am a double graduate from the University of Florida. I have obtained my Bachelor's and Master's Degrees in Elementary Education. I am also certified in English grades 6-12; and have earned ESOL and reading endorsements.
My mission, as a kindergarten teacher, is to motivate, inspire, encourage, and support students by providing a safe, secure, and loving environment. I will educate them socially, emotionally, and cognitively so they can continue to build a love of life-long learning.
Miss Scott's Classroom News
Mark Your Calendars:
Friday 3-10: End of 3rd 9 Weeks
Monday 3-13 through Friday 3-17: Spring Break!
Tuesday 3-21: K/1 Chorus Program 6:00pm
Wednesday 3-22: AR Reward Day--Free Dress Day
Thursday 3-23: Mock Writing grades 4-6
Friday 3-24: Field Day
Tuesday 3-28: Report Cards
Yearbook Deadlines: You can order by going online to: www.ybpay.lifetouch.com and enter the code: 5755723 then enter your child's name and grade. Yearbooks are $30 and the deadline to purchase a yearbook is by March 31st to ensure your child has a copy. We usually do not have many extras left to sell.
If you want to give a shout out to your child, choose an advertisement for $10 and email one picture of your child and a message 25 words or less to macyearbook@mckeelschools.com by March 10th.
The only way to ensure a copy of the 2022-2024 yearbook is by pre-ordering.
Suggested Links
Important Files
Kindergarten Team