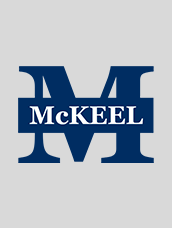 Vivian Fry
1st Grade Team
Welcome to First Grade!
I am so excited for this school year! This is my fifth year teaching at McKeel Academy Central. I graduated from Southeastern University with a bachelors degree in Elementary Education. I am certified in elementary education, and I am reading and ESOL endorsed. I have a passion for learning and teaching. This year my goal is to enrich your child with engaging and differentiated learning experiences to meet your child's needs and help your child reach his or her full potential. In my classroom, learning will be a positive, challenging, exciting, and fun journey throughout the year. By partnering with you, I am confident your child grow this school year. I hope to instill a love of learning in your child, and I look forward to working together this year! Feel free to contact me with any questions or concerns throughout the year.
What are we learning?
Reading: Use text features including titles, headings, captions, graphs, maps, glossaries, and/or illustrations to demonstrate understanding of texts; Identify the topic of and relevant details in a text.
Writing: Narrative writing and writing in complete sentences with correct capitalization and punctuation
Math: Making a ten to add
Social Studies: People from the past who have shown character ideals and principles including honesty, courage, and responsibility.
Science: Make observations that plants and animals closely resemble their parents
Phonics: Beginning s blends: sc-, sk-, sm-, sn-, sp-, st- (Examples: scan, skill, smash, snap, spot, spun, stop)
What should we work on at home?
Read each night, just for 20 minutes. You can read to someone, with someone, or listen to someone. You can read a book, a magazine, on an iPad, however you choose... just LOVE it!
Practice Math (optional)- Practice on Zearn, Xtra math, or IXL math E.9
High Frequency Words (HFW) for this week:

one

, sleep, stop
HFW (previous weeks): all 1st nine week's words, here, may, way, why, wash, wish, there, because, before, her, then, men, been, us, its, say, over, green
(Students will need to practice reading all the words. Students will need to practice both reading and spelling for the red words. )
Important Dates
Friday, December 10th- House day.

Go Eheys!

Friday, December 17th - End of 2nd Grading Period, AR goal deadline

December 20th-31st - Winter Break

Tuesday, January 4th - Students Return to School

Monday, January 17th - No School (Martin Luther King Jr Day)

Friday, February 18th - No School

Monday, February 21st - No School (President's Day)

Thursday, March 10th - End of 3rd Grading Period, AR goal deadline

Friday, March 18th- House day.

Go Eheys!

Monday-Friday, March 21-25 - Spring Break

Friday, April 15th - No School

Monday, April 18th - No School

Friday, May 20th- House cup celebration.

Go Eheys!

Wednesday, May 25th - Last Day of School
Our Schedule
7:45-8:25 Morning Routine
8:25-9:10 MAC time
9:10-9:25 Phonemic Awareness
9:25-10:05 Art Monday, PE Tuesday-Friday
10:05-10:45 Ready FL Reading
10:50-11:15 Lunch
11:15-11:30 Recess
11:30-12:40 Calendar math and Ready FL math
12:40-1:10- Phonics and Sound Wall
1:10-1:55- Writing
1:55-2:10-Snack
2:10-2:45- Science/Social Studies
Tuesday 1:30-2:10 Music
Thursday 1:30-2:10 Library
Suggested Links
Important Files
1st Grade Team