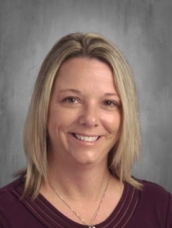 Gretchen Martinez
1st Grade Team
Welcome back Wildcats! I am very excited about teaching 1st grade at McKeel Academy Central this year. This is my 24th year in the education system. I graduated from The University of Toledo in 1999 with my degree in Speech/Language Therapy. Over the years I've had many amazing experiences teaching ages from 3-11. Teaching is my passion. My main goal is to grant every student success on their own educational path! Teaching students to read and watching them grow as readers is very exciting and rewarding to me. This year I plan to make our learning environment fun, engaging and student centered. I can't wait to start this year with your child! I am excited about the memories and learning we will be endeavoring throughout the school year.
What Are We Learning?
Reading:
Writing:
Math:
Social Studies:
Science:
Phonics:
What Should We Work on at Home?


Read for 10-15 minutes every night Monday through Thursday. You can read to someone, with someone, or listen to someone read. You can read a book, a magazine, on an iPad, however you choose... just LOVE it!
High Frequency Words (HFW) for this week:
(Students will need to practice reading all the words. Students will need to practice both reading and spelling for the red words. )
Suggested Links
Important Files
1st Grade Team