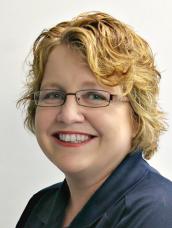 Charla Stephenson
Specialists
Hello Wildcats!!
I am a graduate of Florida Southern College with a Bachelor of Science Degree in Education. My certifications are in Elementary Education K-6, ESOL, and K-12 Exceptional Student Education. I have had the privilege to work at Mckeel Academy Central since its opening in 2003. I started as a paraprofessional and then continued my education and became a teacher. I received my degree in 2005 and began teaching in 2006. I have taught several grade levels to include: first, second, third, fourth, fifth, and 6th. I am so excited to be taking this adventure with you and your child.
"Education is not the learning of facts, but the training of the mind to think." --Albert Einstein
Students are the leaders of the future. I believe that we must teach students to think through problems and become problem solvers. Cooperative learning is used in my class to help students learn. They will become more independent and able to use different methods of questioning to solve problems. With the use of technology, group work, and independent activities, students will produce work that reflects their understanding of the skills taught. I believe that all students must be encouraged to do their best always. Students must feel safe and loved to learn effectively. In my class, we become a team and learn how to express our ideas to others professionally.
I look forward to a wonderful year with all my students and their families.
Honors: Non-Instructional Person of the Year (2005) and Mckeel Academy Central's Teacher of the Year (2015)
Specialists