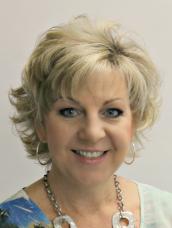 Deena Masters
6th Grade Team
Confucius once said, "Choose a job you love, and you will never have to work a day in your life". Those words express my feelings about the 33 years I have had the privilege of teaching and learning with my students from kindergarten all the way to sixth grade. I earned my degree in Elementary Education and Early Childhood from Florida Southern College and over the course of my career have had the wonderful opportunity to attend tons of additional trainings. I attended a Cooperative Learning Accelerated Achievement workshop where I learned some great structures to implement for optimal learning to occur. Kagan Cooperative Learning, and Multiple Intelligences are just a few of the previous years trainings that have shaped my classroom environment as well. I look forward to our 21-22 school year! It will be a year filled with discovery, technology, brain breaks and "house" celebrations!
Daily Schedule
7:45 - 8:25 Homeroom/AM Work
8:30-9:20 P.E.
9:25 - 10:15 Block 1
10:18 - 11:08 Block 2
11:17 - 11:42 Lunch
11:45-12:07 Homeroom
12:10-12:40 Elective
12:45-1:10. MAC Time
1:13 - 2:03 Block 3
2:06 - 2:56 Block 4
3:00 - 3:15 Dismissal
Course Outline
Unit 1 Geographic Representations
Unit 2 Early Human Communities
Unit 3 Mesopotamia
Unit 4 Ancient Egypt
Unit 5 Early China
Unit 6 Indus Valley Civilization
Unit 7 India, Southeast Asia and the Pacific Islands
Unit 8 Hinduism and Buddhism
Unit 9 Ancient Greece
Unit 10 Ancient Rome
Year Long: Cultural Diffusion, Places & Regions, and Market Economics
Course Description:
Welcome to sixth grade World Cultures! I am so excited to dive into our exploration of the ancient world! In this class we will expand our knowledge of ancient civilizations from Early Humans to Ancient Rome through a variety of different activities. We will describe the influence of individuals and groups on historical and contemporary events. We will also compare ancient civilization's commonalities and differences in geography, religion, achievements, politics, economics and social status.
Class Materials:
iPad (fully charged)
pen or pencil
notebook paper
yellow folder with brads and pockets
(Optional but highly requested)
iPad charger
markers
glue stick
scissors
crayons
colored pencils
Standards Based Grading Levels of Progress
Level 4: Proficient- student demonstrates the skill or understands concepts at the level expected for the reporting period
Level 3: Developing Progress- student is moving toward being able to demonstrate the skill or understand concepts and meets most expectations for the reporting period
Level 2: Beginning Progress- student is only beginning to develop the skill or understand concepts and needs to improve in order to meet expectations for the reporting period
Level 1: Of Concern- student demonstrates limited evidence of understanding even with help for the reporting period
Contact Information
Deena Masters
Email: deenamasters@mckeelschools.com
School number: (863) 499-1287