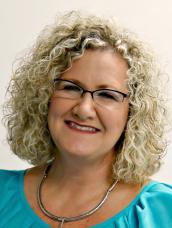 Donna Rees
6th Grade Team
Welcome Wildcats! I am a graduate of Florida Southern College with a Bachelor of Science Degree in Education. I am certified in Elementary Education grades K-6th, ESOL, and Reading Endorsed. I have been a teacher at McKeel since 2004. My love for teaching was fostered in my early twenties when I began teaching Pre-School. I knew then that I wanted to be a teacher. Prior to coming to McKeel Academy Central, I taught Pre-School for almost 15 years (most of which were at The Publix Child Development Center), I served in the Polk County School System as a Library Paraprofessional, taught 1st and 3rd grades at a local elementary school, and I have also worked at Florida Southern College in the Music Department as an Administrative Assistant. Through all my educational adventures, I have learned so much along the way that makes me the teacher I am today. Since being at McKeel, I have now taught all elementary grades K-5th. I am also thrilled to say that I enjoy teaching the middle schoolers in 6th grade at MAC. In 2012, I was honored to be named Teacher of the Year at McKeel Central. I am married to David Rees who teaches Weight Lifting at McKeel Academy of Technology.
This year we will focus on how students can improve their reading comprehension strategies and I will help them enhance their writing skills. With a little hard work from them, and their dedication to the process, they can achieve so very much! I am very thankful for the gift of being able to help others learn!
I want my students to feel welcome and involved in our classroom. I encourage problem solving, collaboration, creativity, and responsibility. I incorporate many different teaching strategies and tools. One of my favorite teaching tools is the use of technology. I feel students can best relate to technology since it is already such a big part of their world. There are times the students teach the teacher! I want my students to feel empowered by their education and find the things they learn will always be useful and purposeful to them in the years to come. I want them to know that it is ok to make a mistake. Things that challenge us, tend to make us grow and stronger with time. I am looking forward to another great year at our school.
2023-2024 Daily Schedule
Sixth Grade Schedule 23-24
8:15-9:15 Spanish/Math and ELA Intervention Groups
9:19-10:14 Block 1
10:16-11:38 Block 2/Lunch
11:40-12:10 Elective
12:13-1:08 Block 3
1:10-2:05 Block 4
2:10-2:50 PE
2:55 Dismissal Begins
Suggested Links
6th Grade Team