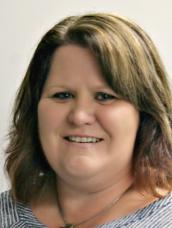 Leslie Taylor
4th Grade Team
Welcome 4th grade students and parents to my webpage! I am excited to start my eighth year of teaching at MAC and 23rd year teaching overall. I graduated from Troy University in Troy, AL with a Master's Degree in Elementary Education. I am certified in Elementary Education, Gifted, Reading, and ESOL. This year, Mrs. Testerman and I will be team teaching. I will be responsible for math and science.
My husband and I have been married for 21 years. We have 2 wonderful children, a daughter who attends the University of Alabama and a son who attends McKeel Central. If it a Saturday in the fall, you will see me rooting on my alma mater, Troy University, as well as the Alabama Crimson Tide. ROLL TIDE! My hobbies include going on "adventures" with my son and husband and going to amusement parks.
This year, I want my classroom to be a safe learning haven surrounded by positivity, caring, and compassion. I believe in the uniqueness of each student and appreciate their differences in learning styles. Therefore, I will be using multiple strategies to cater to all the learning styles of my students, including utilizing technology, providing creative project choices, and engaging in hands-on, minds-on activities. It is my hope that my students leave my classroom with a desire for knowledge and appreciation for our natural world around us.
"Life is about the opportunity that you get to impact the world around you, to make a difference, to leave a legacy." -Hamish Brewer
Accessing Attendance, Grades, Behavior, and Report Cards
In order to access important information such as attendance, grades, behavior, and report cards, please refer the following picture of where they are located on the website.
Additionally, the following document provides more detailed information about accessing each of these areas.
Amazon Wish LIst
Suggested Links
Important Files
4th Grade Team