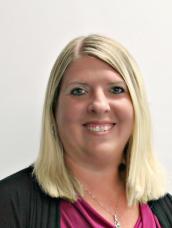 Heidi Kindle
3rd Grade Team
Hello Wildcats! I am excited to be a part of the McKeel family for a 7th year. This is my 19th year teaching 3rd grade. I spent the first 11 years teaching at Sikes Elementary, then came to McKeel to continue my teaching career. I received my Bachelor's Degree in Early Childhood Development Pre-K-3rd grade at Bowling Green State University in Bowling Green, Ohio. I then moved to Florida to pursue my teaching career. Also, I have my Master's Degree in K-12 Educational Leadership from the University of South Florida. I have my ESOL and Reading K-12 Endorsement too. I absolutely love teaching and am focused in making learning fun while creating a hands-on learning environment in the classroom.
Important Dates for 21-22
April
15 - No School
18 - No School
21 - Titanic Day
21 - Spirit Night at J Burns 11:00 a.m. - 9:00 p.m.
22 - Field Trip to MAT for Play
29 - Field Trip to Cinemark to watch Bad Guys
May
9 - FSA Math
10 - FSA Math
19 - Wizard of Oz Day
20 - House Day
25 - Last Day of School
Remind App
We will use Remind as a source of communication this year. 3rd grade teachers will send reminders via text to all 3rd grade students and parents that sign up. You may sign up as many phone numbers as you would like. It is beneficial if you sign up both parents as well as the student, if they have a cell phone. Send a text to the number below and include the message listed below to sign up!
Text the message @mckeel3 to the number 81010 or if you are having trouble with that text @mckeel3 to 863-578-5562.
Reminders
*Remember the kids can bring in two healthy snack choices each day and are encouraged to bring a reusable water bottle daily.
*Please make sure your have labeled your child's name on all of their items including their water bottles, lunch boxes, and masks.
*Read for 20 minutes daily!
Specials and Lunch Schedule
12:45 - 1:25 is our Specials - Art is on Wednesdays and PE is Monday, Tuesday, Thursday, and Friday. Please make sure to wear the appropriate shoes for PE.
11:32-11:57 - Lunch
Thursdays 2:15-2:55 Library - Please remember to bring your library book back every Thursday.
Music- Wednesdays from 10:10 - 10:50
Recess - 9:30-9:45 Everyday
Suggested Links
Important Files
3rd Grade Team