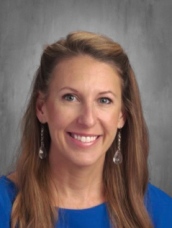 Jessica Bailey
4th Grade Team
Welcome back McKeel students and families! I am excited for a magical year filled with many experiences and a lot of learning. This is my fourteenth year teaching elementary students and my fourth year working for The Schools of McKeel Academy. I have a Bachelor Degree in Elementary Education from the University of South Florida. I am certified to teach all subjects in grades k-6 and I also have an ESOL and Reading K-12 Endorsement. We are going to rock this year with new hopes and a positive mindset to make this a new chapter in our school life.
Let's Go Wildcats!!!
Important News!
Classwork Assignments and Dues Dates:
No Zearns or IXL's this week. Students will be working on Boddle assignments (due by Friday).
Lesson 10 Science Test on May 17th (moved back from original date of May 12th)
Homework:
Monday - Science pages (Plants and Animals)
Tuesday - Science pages (Matter and Magnets)
Wednesday - No Homework
Thursday - No Homework
Friday - Multiplication Fluency Page Due
MATH FSA Test Dates are Monday May 9th and Tuesday May 10th
Schedule
Mrs. Bailey's Schedule
Recess: 12:10-12:25
PE/Art: 10:55-11:35
Lunch: 11:44-12:09
Music: 12:45-1:25 (Wednesday only)
Library: 12:45-1:25 (Monday only)
Suggested Links
4th Grade Team