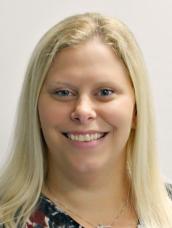 Rebeccah Dougherty
4th Grade Team
Welcome to 4th Grade! I am so excited to be moving back into 4th grade to my passion of science and math. This will be my 15th year teaching and my 9th year at McKeel. I have taught 2nd, 3rd, and 4th grade. I graduated from Florida Southern with my Bachelors Degree and University of West Florida for my Masters degree. I have a 6 year old son, Austin and in my free time enjoy being outdoors, at the beach, reading, watching movies, and enjoying time with my son and family. Kids are my passion and I am so excited to be your child's teacher this year. You will see so much growth in them this year both physically and academically. I am looking forward to it. If you have any questions or concerns please let me know.
Please join our class dojo account to keep you up to date on information, view activities and pictures throughout the year, and keep in communication with me. School reminders will also be going to you this way along with email.


Important Dates
See weekly newsletters through email to keep you informed about important dates to come.
What Are We Learning?
Weekly newsletters will be coming out through emial to inform you all about what we are learning and what is occuring in the classroom and with the school.
What to work on at home?
Read for 20 minutes nightly. No other homework than this, I will reach out if something needs to be completed at home on an individual base.
Please work on your multiplication facts!!
Important Files
4th Grade Team