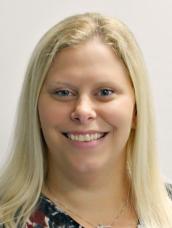 Rebeccah Dougherty
4th Grade Team
Welcome to 4th Grade! I am so excited for this upcoming school year! This will be my 16th year teaching and my 10th year at McKeel. I have taught 2nd, 3rd, and 4th grade. I graduated from Florida Southern College with my Bachelors Degree and University of West Florida for my Masters Degree. I have a 7 year old son, Austin who is going into 2nd grade.
In my free time enjoy being outdoors, at the beach, reading, watching movies, and enjoying time with my son and family. Some of my favorite things are candles, anything beach related, Reeses, cherry coke, popcorn, and kettle chips.
Kids are my passion and I am so excited to be your child's teacher this year. My goal is to empower them to believe in themselves. You will see so much growth in them this year both physically and academically. I am looking forward to it. If you have any questions or concerns please let me know.
Please join our class dojo account where you can keep in contact with both Mrs. Simanca and I. Along with see class updates and news regularly. I will communicate on class dojo along with email.
I have attached my amazon wish list if you wish to donate and are willing it is greatly appreciated. Looking forward to a great year!


Our Schedule:
8:15-8:35 (DEAR Time/Goal Time for Reading and Math)
8:40-9:20 BLOCK Time (PE- M,W,TH.F) (Art - Tuesdays)
9:25-9:50 MAC MathTime
9:50-12:35 First Class (Math and Science)
10:55-11:35 Extra Block (Music - Tuesdays, Library - Thursdays, Spanish - Mondays)
11:53-12:18 Lunch
12:35-2:30 Second Class (Math and Science)
12:45-1:00 Recess
2:30-2:55 MAC Reading Time
Suggested Links
Important Files
4th Grade Team