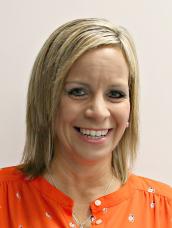 Kathy Gilbertsen
1st Grade Team
Welcome to First Grade! This is my eleventh year teaching at McKeel Academy Central, and it is my fifteenth year being part of the McKeel family. I attended Florida Southern College and earned my Bachelor's Degree in Elementary Education K-6.
This will be my ninth year teaching First Grade. I have taught Second Grade and Kindergarten as well. I look forward to getting to know each of you and your children this year. To make this a successful year, we will become a partnership in working together to give your child the best education. My goal for this year is for each of your children to have a great year of learning and growth, while at the same time having fun doing so in a safe environment. I believe if we work together we can be the BEST! I look forward to many more years of teaching the brilliant students at McKeel Academy Central.
Dates To Remember
Friday, October 8th - End of the 1st Grading Period
Monday, October 18th - No School
Monday, October 25th - Report Cards Available
November 19th-26th - Fall Break
Friday, December 17th - End of 2nd Grading Period
December 20th-31st - Winter Break
Tuesday, January 4th - Students Return to School
Friday, January 14th - Report Cards Available
Monday, January 17th - No School (Martin Luther King Jr Day)
Field Trips
No Field Trips planned at this time. More information to come soon - Yay!
Gilbertsen's Daily Schedule
Click on the link below to see our daily schedule.
Gilbertsen's Schedule 21-22.pdf
Homework
The only homework that I assign is for your child to read nightly for 15-20 minutes.
Please list the book that was read on the reading log that is in your child's weekly folder.
Important Files
1st Grade Team