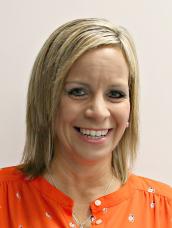 Kathy Gilbertsen
6th Grade Team
Welcome to Sixth Grade! This is my thirteenth year teaching at McKeel Academy Central, and it is my sixteenth year being part of the McKeel family. I attended Florida Southern College and earned my Bachelor's Degree in Elementary Education K-6.
I am thrilled to be teaching sixth grade this year! I have taught first grade for ten years. In addition, I have taught second grade and Kindergarten. I look forward to getting to know each of you and your children this year. To make this a successful year, we will become a partnership in working together to give your child the best education. My goal for this year is for each of your children to have a great year of learning and growth. I believe if we work together we can be the BEST!
Dates To Remember
Thursday, August 18th - PTO Spirit Night at Beef 'O' Brady's (North and South)
Wednesday, August 31st - Fall Pictures (school uniforms)
Monday, September 2nd - No school
Monday, September 5th - No school Students/Staff (Labor Day)
Thursday, September 15th - PTO Spirit Night at Pelican Snowballs (Lakeland)
Friday, October 7th - End of 1st Grading Period
Monday, October 17th - No school
Monday, October 24th - Report Cards
Wednesday, October 25th - PTO Spirit Night at Skateworld
Thursday, November 17th - PTO Spirit Night at PDQ
November 18th-25th - Fall Break
Friday, December 16th - End of 2nd Grading Period
December 19th-January 4th - Winter Break
Thursday, January 5th - Students return to school from winter break.
Thursday, January 12th - Report Cards
Monday, January 16th - No school (Dr. Martin Luther King, Jr. Day)
Friday, February 17th - No school
Monday, February 20th - No school (President's Day)
Friday, March 10th - End of 3rd Grading Period
March 13th-17th - Spring Break
Tuesday, March 28th - Report Cards
Friday, April 7th - No school
Thursday, April 20th - PTO Spirit Night at Dairy Queen (North)
Thursday, May 18th - PTO Spirit Night at Defy
Thursday, May 25th - Last Day for Students
Gilbertsen's Daily Schedule
Open the attachment below to see our daily schedule.
ATTACHMENTS
Important Files
6th Grade Team