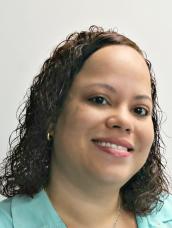 Kelly Custer
1st Grade Team
Hi Wildcats!!!
Welcome to First Grade.
I am very excited to be a part of the MAC First Grade team!
Let me tell you a little about me:
I graduated from Kathleen High School and then moved on to PSC, where I earned a Degree in Early Childhood Education and Management. Afterward, I continued my education and went to the University of South Florida where I earned my BS in Early Childhood. I now hold a teaching certification in Pre-K to 3rd grade.
I have been teaching for 20+ years with a passion for watching students grow throughout the years. My goal is to give each student the opportunity to grow to their maximum potential. I strive to make each student's experience of school a fun and rewarding learning adventure, giving them the foundation they will need for the next level of education. I will use technology, differentiated instruction, and hands on lessons as much as possible throughout the year to help meet all of my student's needs. I am looking forward to working with your family this year; it is going to be a great adventure.
Daily Schedule
8:00 – 8:25
Morning Activities
8:25 – 9:25
MAC TIME/Reading Small groups
9:25-10:05
Specials – P.E. (M, T, W, F) /ART (TH)
10:05 – 10:30
Reading Whole Groups
10:30 – 10:59
Phonics
10:59-11:24
Lunch
11:24 – 12:15
Math
12:15 – 12:45
Writing
12:45-1:25
Mentor Sentence (M, F), Music(T), Spanish(W), Library (TH)
1:25 – 2:00
Science/Social Studies
2:00 – 2:15
Playground
2:15 – 2:25
Snack
2:25 – 2:50
Phonemic Awareness
2:50 – 2:57
Clean up
2:57
Bus Riders Leave
3:00
Car Riders Watch Board
3:15
Cat Care is dismissed
ATTACHMENTS
Snack
We will have snack time each day. Your child is responsible to bring in their own snack each day. You are more than welcome to send in an extra snack that I can keep for students who forget. Examples of snacks you can bring are: pretzels, apples, cheese crackers, animal crackers, applesauce, carrots, fruit snacks/bars, pickles, and goldfish.
Suggested Links
Important Files
1st Grade Team