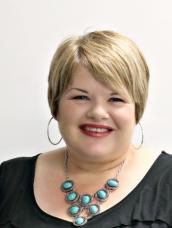 Nancy Hay
5th Grade Team
Hey Wildcats! This year I will begin my 17th year in the classroom. I love doing anything and everything that involves being creative in the classroom. I especially love using technology. Before I started my teaching career, I worked in the banking industry, but decide that working in a career field of helping to develop young minds was more important. Also, I am certified in Elementary Education K-6, Reading K-12, ESOL Endorsement and Middle Grades Social Science 5-9.
I am looking forward to a great year in 5th grade!
Announcements/Dates
October
8 - End of 1st nine weeks/AR goal due
18 - No School
November
19 -26 - Thanksgiving Break
December
13 - BizTown field trip
17 - End of 2nd nine weeks/AR Goal due
17 - Last day of school before winter break
January
4 - Students return
17 - No School/MLK day
February
18 - No School/President's Day
March
10 - End of 3rd nine weeks/AR Goal due
21-25 - Spring Break
April
15 - No School
18 - No School
May
25 - Last Day of School
Reading Homework 10/4 - 10/8 , 2021
Reading - this week we will be working on comparing & contrasting characters in a drama.
Spelling - Unit 10 handout and quiz on Friday, 10/15
Language Ixls- G2, H2, and M2 are due Friday, 10/15
Reading - 20 minutes nightly a book of your choice
Sign up for 5th grade REMIND messages!!
We will use Remind as a source of communication this year. 5th grade teachers will send reminders via text to all 5th grade students and parents that sign up. You may sign up as many phone numbers as you would like. It is beneficial if you sign up both parents as well as the student, if they have a cell phone. Send a text to the number below and include the message listed below to sign up!
To: (772) 361-6452
Message: @macgrade5
Suggested Links
Important Files
5th Grade Team