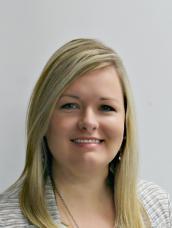 Somer Lay
5th Grade Team
Welcome to McKeel Academy Central and to 5th Grade Math! This is my 18th year teaching and my tenth year at MAC. I have taught kindergarten, second, fourth, and fifth grades. This is my 9th year teaching fifth grade. I love teaching and have a passion for what I do and the children that I teach. I have lived in Lakeland for most of my life. I graduated from the University of South Florida and am certified to teach grades K-6 and Mathematics 6-12. I also have my ESOL endorsement and Reading Endorsement. I am looking forward to an exciting and successful school year!
November 28 - December 2
This week we will begin dividing decimals. Our Test on dividing decimals will be Wednesday, December 14th.
Zearn: Mission 1 - Lessons 13-16
IXL (to a Smartscore of 80) due 12/14: J1, J3, J10
Homework
Monday - 7.1/Zearn/IXL
Tuesday - 7.3/Zearn/IXL
Wednesday - 7.4/Zearn/IXL
Thursday - No Homework/Christmas parade
Friday - No Homework
**work on Zearn & IXL each day**
Amazon Wish List: Mrs. Lay's Amazon Wish List
22-23 Announcements/Dates
December
5 - BizTown Field Trip
15 - Drug Rally Field Trip
16 - End of 2nd nine weeks/AR goal due
16 - last day before winter break
January
5 - Students Return
12 - Report Cards
16 - No School
February
17 - No School
20 - No School
March
10 - End of 3rd nine weeks/AR goal due
13 - 17 - Spring Break
28 - Report Cards
April
7 - No School
May
25 - Last Day of School
Sign up for 5th grade REMIND messages!!
We will use Remind as a source of communication this year. 5th grade teachers will send reminders via text to all 5th grade students and parents that sign up. You may sign up as many phone numbers as you would like. It is beneficial if you sign up both parents as well as the student, if they have a cell phone. Send a text to the number below and include the message listed below to sign up!
To: (240) 297-4477
Message: @macgrade5
Suggested Links
Important Files
5th Grade Team