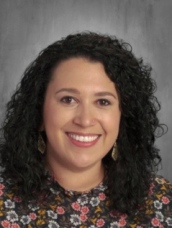 Sarah Berzins
2nd Grade Team
Welcome Second Grade, Wildcats!
I am so excited to start another amazing year at MAC! This is my 11th year teaching. I am a graduate of Southeastern University where I earned a Bachelor's Degree in Elementary Education with an ESOL and reading endorsement. I have a passion for learning and teaching and it gives me great joy to be able to inspire students to feel the same way when coming to school! I am committed to creating a classroom environment where students feel loved, valued, trusted, and understand they are an integral part of our family of learners. Each day learning will be challenging, fun, positive, and engaging. With the combined effort of student, parent, and teacher I am confident that this will be a year of growth and success!
Berzins' Schedule
8:00-8:25- Morning Meeting
8:30-9:00- MAC Time
9:05-9:20- Phonics
9:25-10:00 -Reading
10:10-10:50 - Block (P.E.- M,T,W,TH ART- F)
11:02-11:27- Lunch
11:30-11:45- Read Aloud
11:50- 12:15- Writing
12:15- 12:30- Playground
12:35- 1:25- Math
1:30- 2:10- Block M- Library, W-Spanish, TH- Music
2:15- 2:40- Science/ Social Studies
2:45-2:55 - Snack, Pack-up, Dismissal
What can you do at home ?
Read each night, just for 15 minutes. You can read to someone, with someone, or listen to someone.
Suggested Links
Important Files
2nd Grade Team