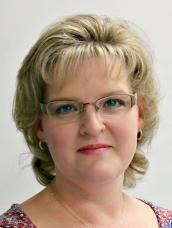 Wendy Futch
2nd Grade Team
Hello Wildcats! It is my belief that learning is an adventure and every child is a capable learner. I enjoy teaching using hands-on experiences in a positive, caring environment.
I am a graduate of Flagler College of St. Augustine with a Bachelor of Arts degree in both Elementary Education and Education of the Hearing Impaired. I have been teaching since 1996; my teaching experience includes first grade, second grade, third grade, fifth grade, and an intervention program called SpellRead for small groups of students.
I am truly blessed to be called to be a Teacher. I am thankful every day for this wonderful opportunity!